Emergency Dentistry in Wheeling, IL
When a tooth emergency happens, you'll want to visit an emergency dentist right away. Whether you've got a chipped tooth or a toothache –or a traumatic injury involving a knocked-out tooth, there is a short window of time when treatments can be successfully done. At Aura Family Dental, our experienced team is qualified to handle any dental emergency.
When to Get Emergency Dental Care
Sometimes it's unclear if the situation you are experiencing is an actual emergency. Maybe you didn't experience any outright trauma that damaged your teeth. But, if you're feeling any pain or noticing any symptoms that indicate a potential tooth emergency, it's always a good idea to talk to an emergency dentist.
What matters most is that you call us right away to let us know that you may need emergency dental care. When you make that phone call, our team will help you assess the urgency of your need and get you scheduled for care as quickly as possible.
Emergency services for tooth care commonly include dental problems such as: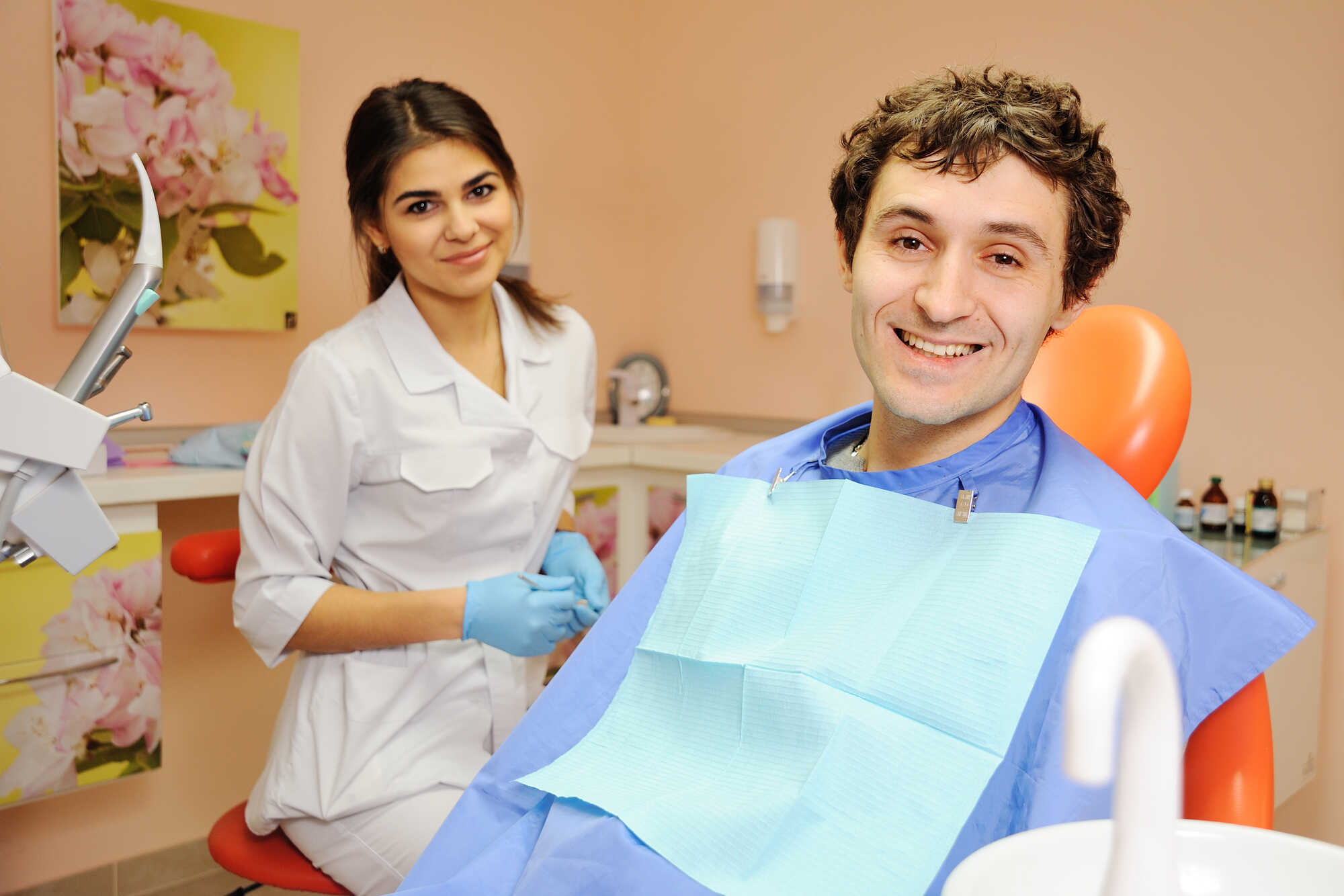 Toothache
Chipped tooth
Broken tooth
Bleeding gums
Damage to dental hardware
Lost dental crown
Lost filling
There are many other possible emergency dental issues that people encounter. If you have any pain, swelling, bleeding, or damage of any kind to your teeth, you'll want to get that looked at by a qualified dentist as soon as you can.
Why Timing Matters
The quicker we can see your injured tooth, the better the chance we'll be able to repair and save it. If your broken tooth involves pain, we can also help you determine the best course of action to alleviate your pain until you come into our office for care.
If the damage is less urgent but still requires treatment, our team will help you get scheduled at a more convenient time for you in the near future. A lost filling or a lost dental crown can require emergency dental services, but sometimes they are not immediate emergencies.
Either way, the important thing is to contact our emergency dentist to discuss the problem you're experiencing with your tooth and gums. They will help you to decide how urgently and when you need to be seen at the office.
What to Expect During Dental Emergency Appointment
When you arrive at our office, we'll get you seated in the dental chair as quickly as possible to evaluate the condition of your tooth emergency. Once we have alleviated any acute pain, we will begin the work of treating the tooth needing attention.
We will start by asking questions to help us understand the situation. Your answers will allow us to decide how we should approach the care of the injured tooth and gums. X-ray and other imaging may be needed in our assessment, as well as other diagnostic work. After we have completed our evaluation, the dentist will make some treatment recommendations. After discussing the options with you, we'll proceed with the treatment that you decide is right for you.
Frequently Asked Questions about Emergency Dental Services
Is it possible to schedule a same-day appointment for emergency dental care?
Yes. Our team at Aura Family Dental is always ready to accommodate our patients when a tooth problem arises. If you're experiencing a dental emergency, call us at 847-310-7000 right away to schedule an appointment.
Do you offer payment options for dental emergencies?
Most dental insurance providers will cover some of the costs involved in an urgent situation. If you currently don't have any dental coverage, we accept cash, check, and credit card. Financing options can be arranged if needed.
What can I do to improve the outcome of my tooth emergency treatment?
The best thing you can do is to be seen by an emergency dentist as soon as you can. Delaying care is not ideal. Prognosis is significantly improved if treatment occurs as quickly as possible.
Do I really need emergency dental services?
If you are noticing any acute pain or problems in your teeth or gums, it's a good idea to visit us for an evaluation. Ignoring tooth problems often leads to more significant complications and infection of your tooth and gums.